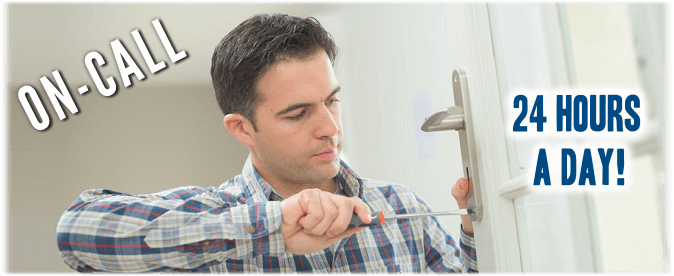 Though there are a lot of residential locksmith teams who serve the Charlotte, NC metro area, none of them can offer your peace of mind at the right price like only our team always do! We're able to perform all types of home locksmith tasks that may come up! Whether you want us to change locks on house doors or unlock your condo when you're locked out of it, our residential locksmith can get the job done. You're more than welcome to contact us at (704) 702-0194 twenty-four hours a day to find out more details or keep reading about the services we provide.
20 Minute Home Lockout Service
Time is always a major factor when looking for a residential locksmith to unlock your house or condo in Charlotte. We can proudly announce that our response time average to emergency home lockouts runs between 15 to 20 minutes tops. Unlike most of the residential locksmiths in your city, we give condo and house unlock services a top priority.
For example, a locksmith who receives an apartment lock change job will postpone it to the benefit of unlocking a residential property of someone who's locked out.
Charlotte Home Lock Services
Saving our phone number on your speed-dial have its perks. You no longer have to buy your locks at Home Depot and then call a Charlotte residential locksmith service to install it. We take the all-in-one locksmith field into a whole other level by coming to your spot with the locking hardware that your heart desires! No need to get out of the house to look for home locks for sale when you can enjoy a fast and affordable locksmith service right at your doorstep. Plus, in case you insist on buying the locks yourself, we can still offer these residential locksmith services for your comfort:
House Lockout.

Condo Lockout.

Lock Change Service.

Lock Rekey Service.

Lock Installation.

And Much More!
A Residential Locksmith You Can Trust!
What is more important than your loved ones feeling safe and secured inside your own home? It's crucial to make sure the residential locksmith who's in charge of your security comes from a well-known group of home locksmiths you can fully trust. So forget all about amateur lock service providers who wind up leaving more damage than their actual worth. Instead, go with the best residential locksmith Charlotte has to offer her tenants and call (704) 702-0194 today!